So......Google Authenticator just stop providing codes and now you are getting all kinds of errors. Well, we will be taking a walk through downloading Microsoft Authenticator and scanning your new QR code to be able to log into VDI.
First, go ahead and go into your phone or tablet (whatever you use for your second device) and go the Play Store or App Store and look for Microsoft Authenticator. Make sure that you are using the actual app and not an imitator app. The Microsoft Authenticator looks like this: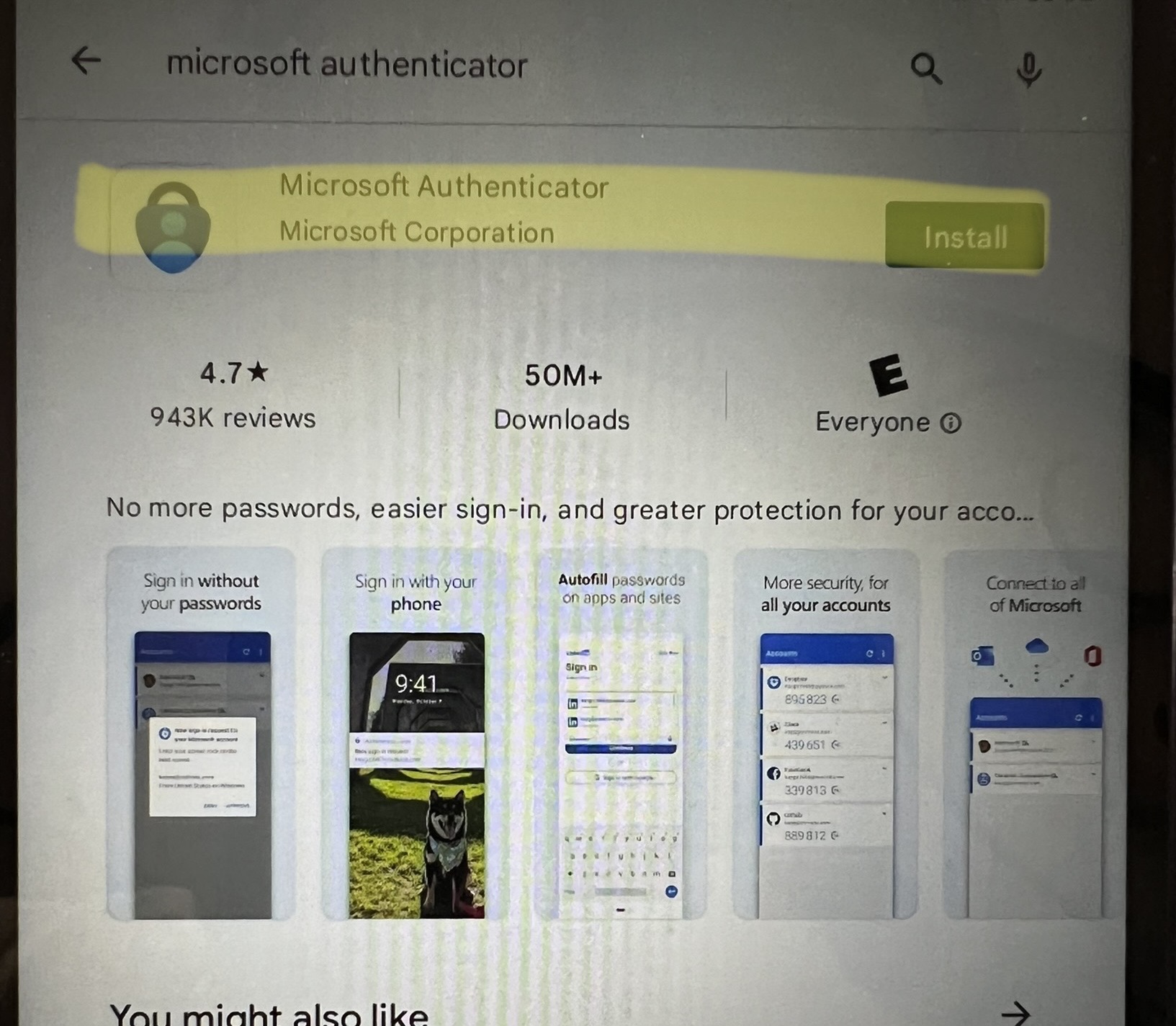 After installation, open the App and get started on finishing your setup. This one is a tricky one, so follow the steps precisely. You do not want to choose any of the options below. Instead, hit the SKIP button in the upper right hand side. I have hi-lighted the places to choose.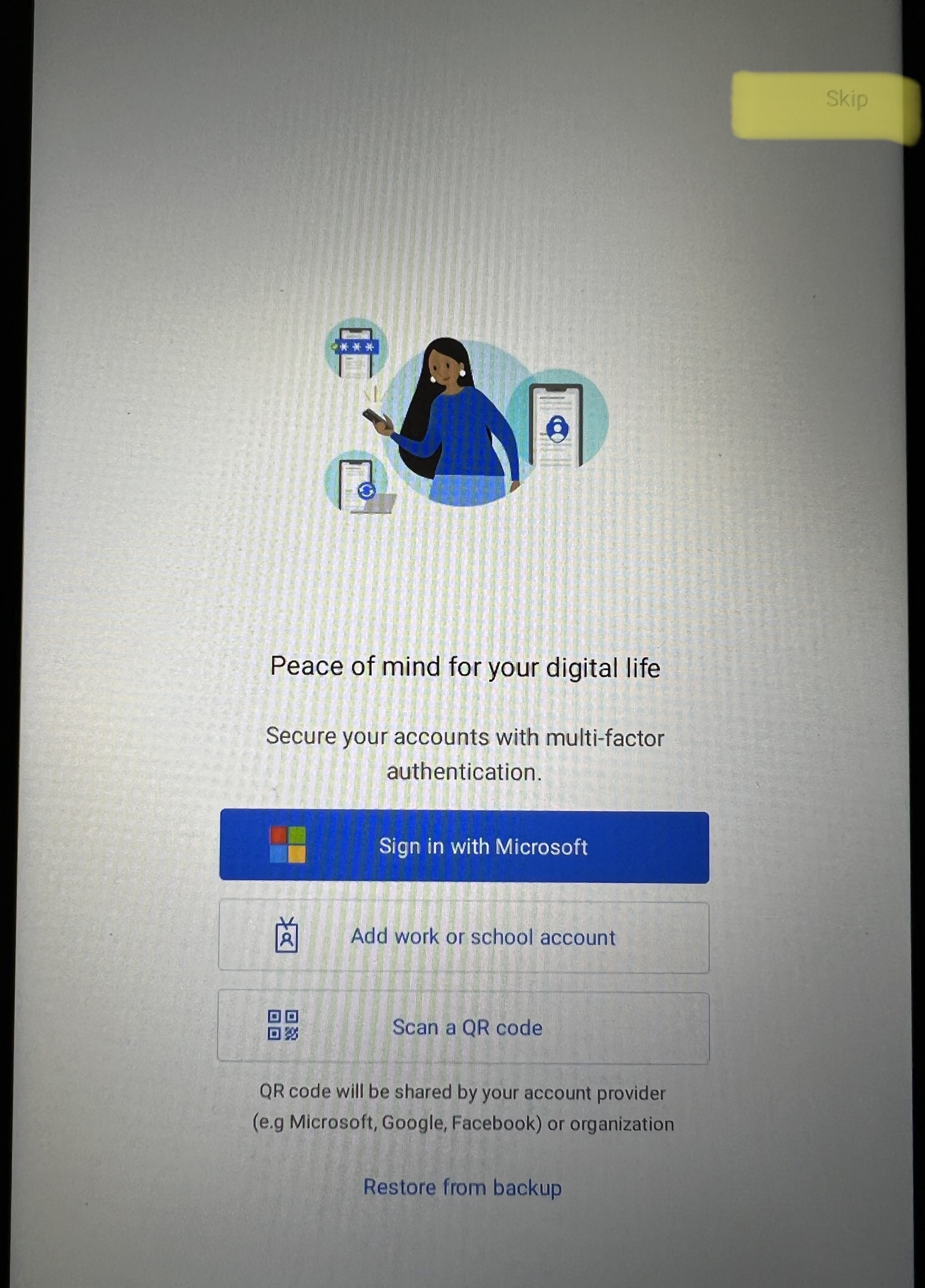 Once you hit SKIP you should see the screen below. Choose ADD ACCOUNT.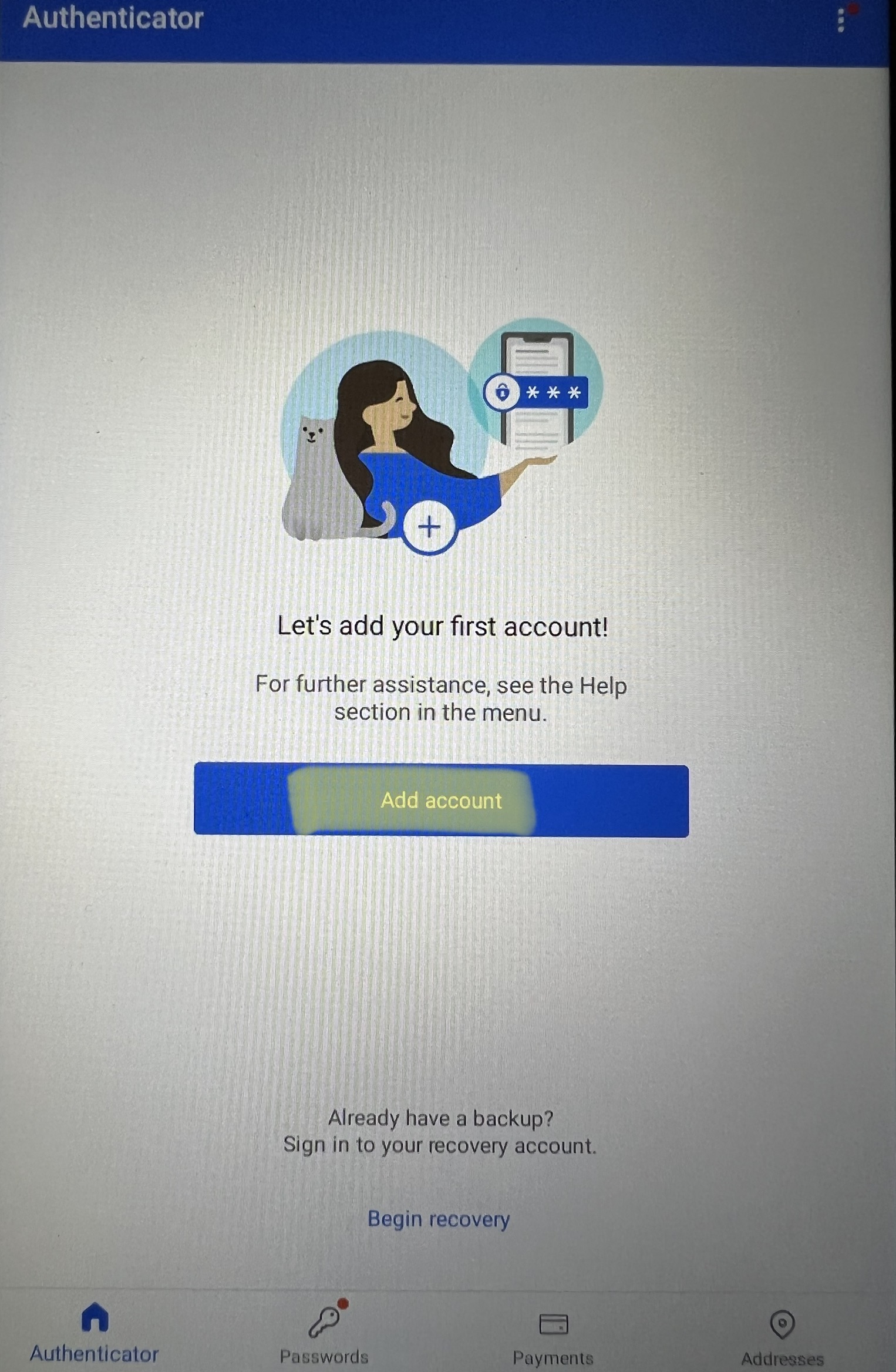 Then choose OTHER (GOOGLE, FACEBOOK, ETC). It will then allow you to scan a QR code that is sent to you when you open a ticket for the QR Code and when Google Authenticator is no longer working on your phone.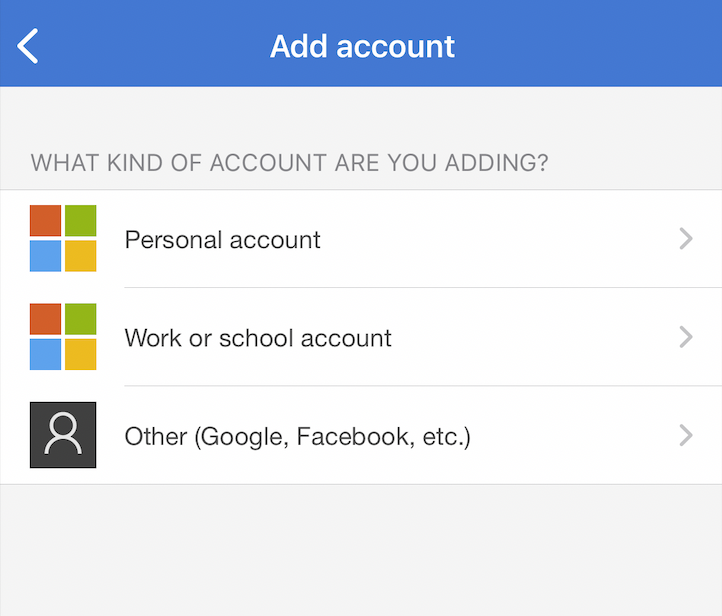 Make sure to allow your device to use the camera, if you have not already.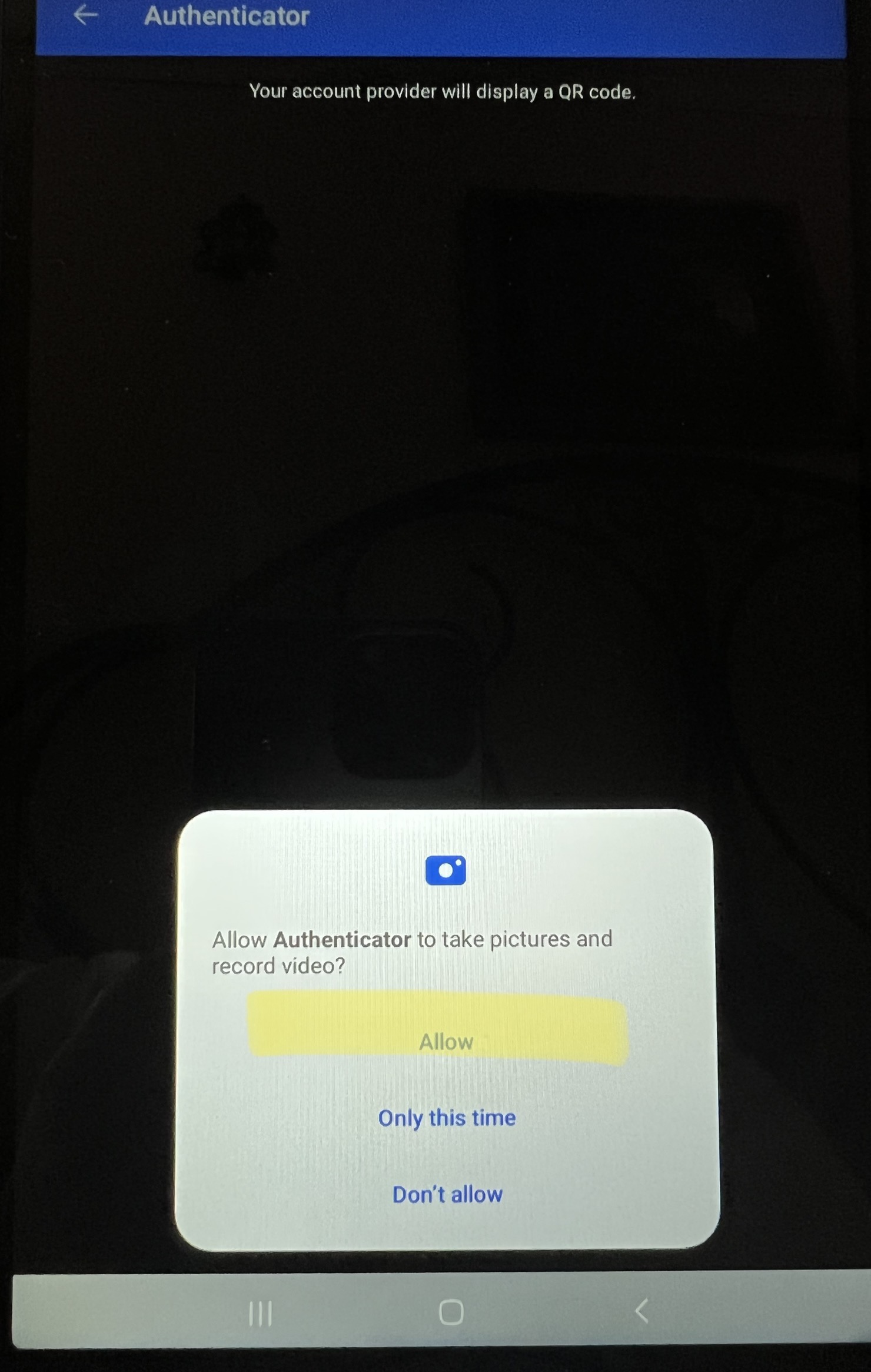 The simply scan the QR code that is on your computer with your device and you will see a screen that has your name and a TOTP code. It will look like below. Note: if you already use Microsoft Authenticator for other things, you can simply add other account and scan.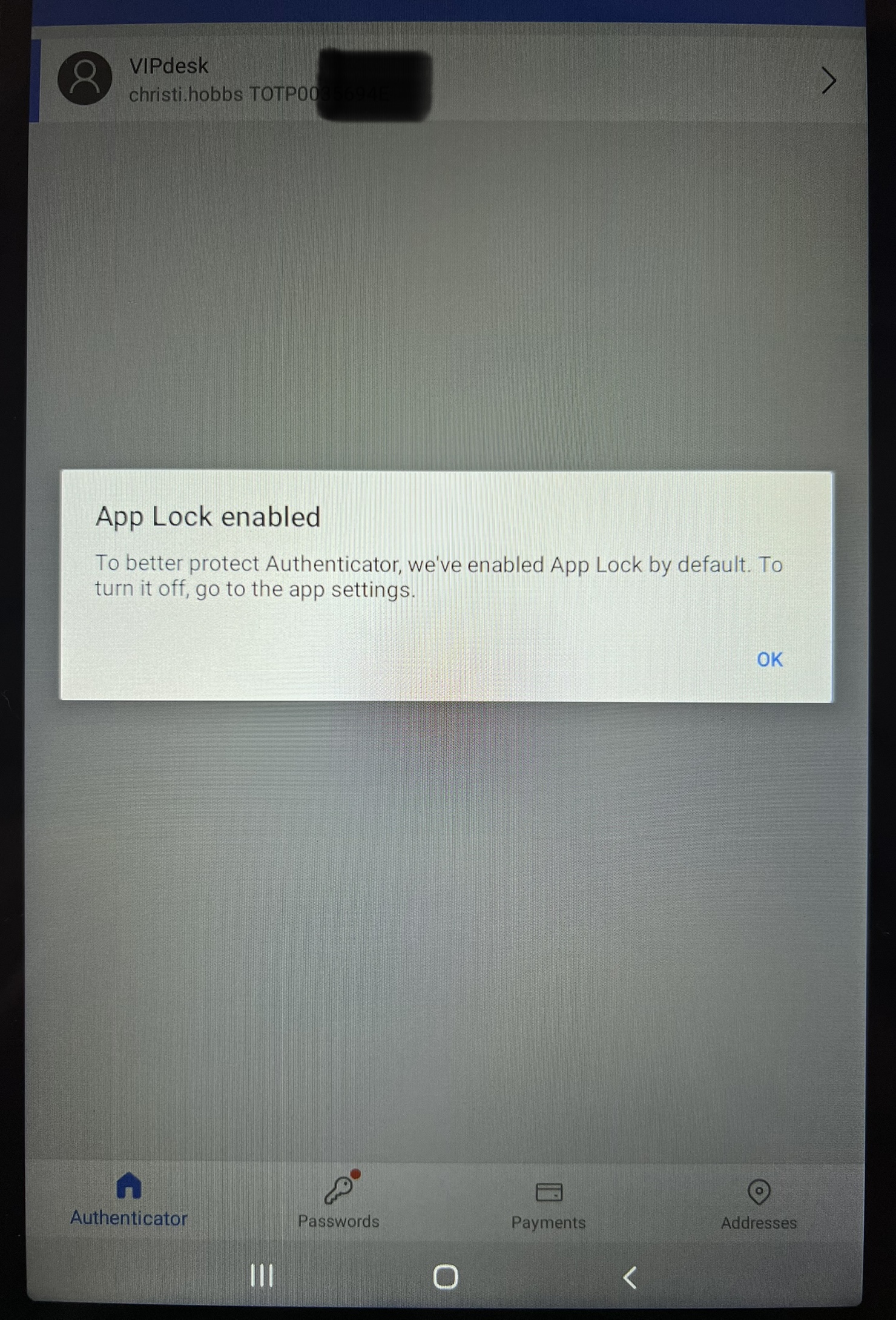 Hit OK, and then tap on the tab that shows VIPdesk. It will pop up with your new sign on code for VDI. It automatically times down and will switch over to a different set of numbers automatically. Remember if the timer is getting low, just let it switch to the next code. When you are setting this up the first time, don't use the first code, let it go to the second code.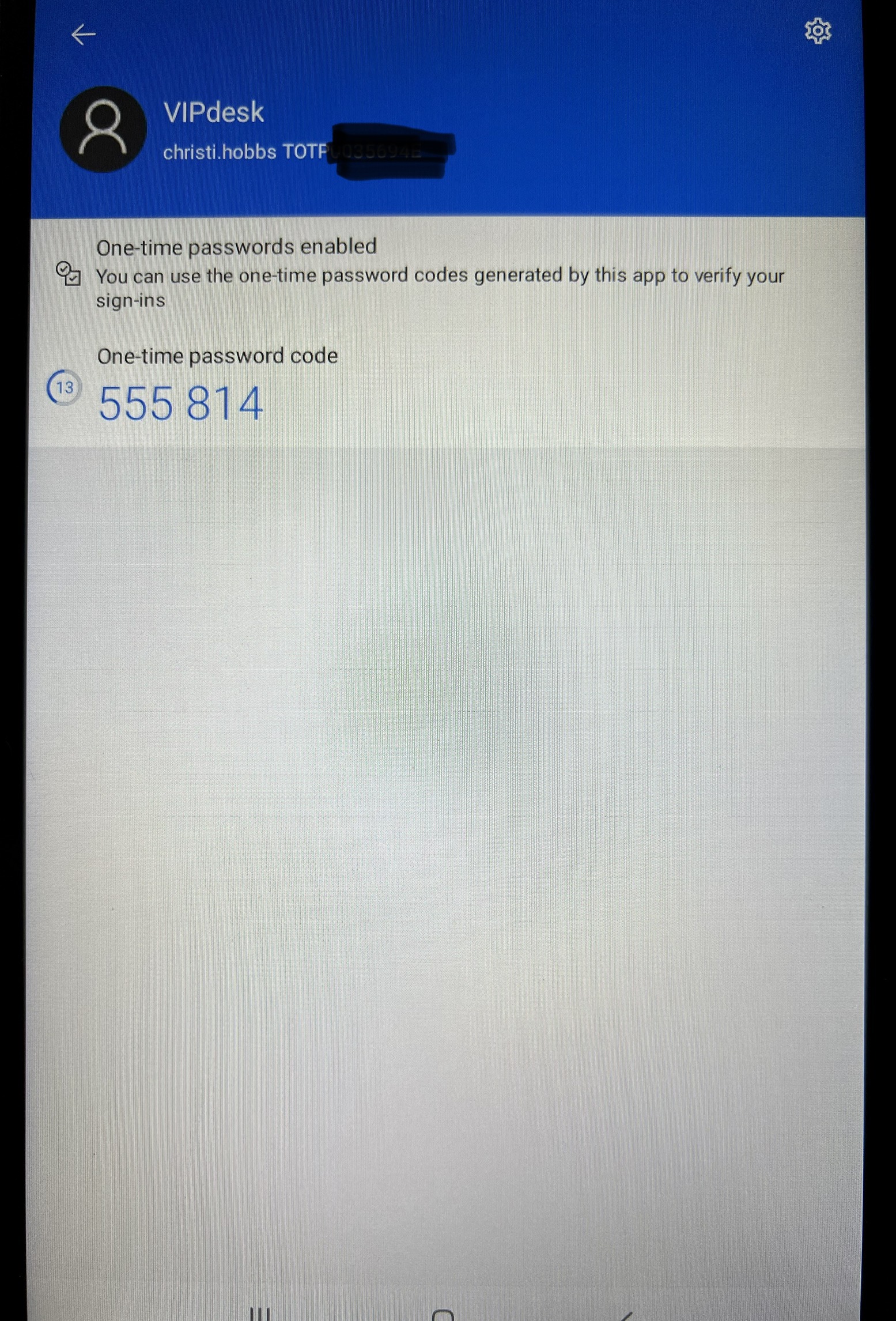 Hope this helps everyone transition to working with Microsoft Authenticator better. If you have any further questions, or need any further help, please start or respond to your ticket with the help desk.