Getting the extra account protection that a Multifactor Authentication login provides is easy!
Step 1:
Launch the VMware Horizon client and select the server you're logging into.
Step 2:
If MFA is enabled on your account, you will be prompted for your username (firstname.lastname) and your Passcode (not password) from the Google Authenticator app.
NOTE: If MFA is down or not yet enabled on your account, you will not see this login. Instead, it will ask for your password. If that is the case, please login like normal.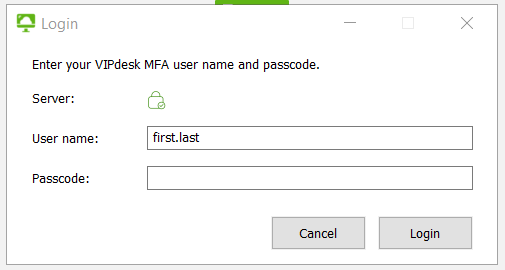 Step 3:
Open the Google Authenticator app and click the REFRESH button to get your Passcode.
Enter the Passcode in the VMware Login screen from step 2
NOTE: You should click the refresh button every time you try to login, even if a passcode is already showing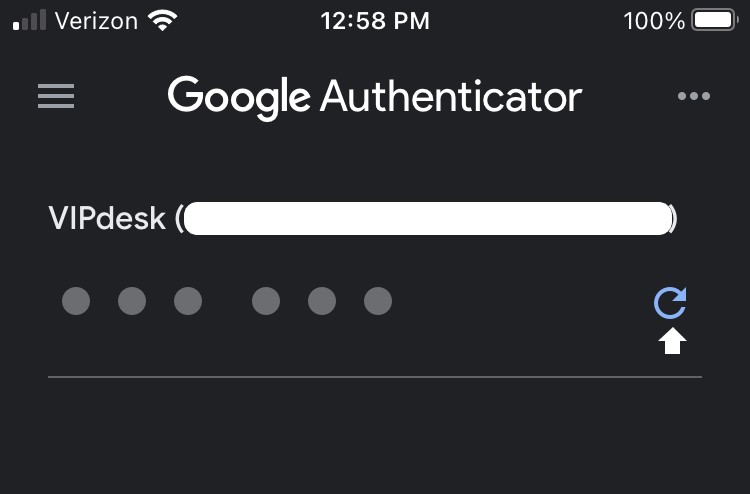 Step 4:
If your passcode is accepted, next enter your VIPdesk password.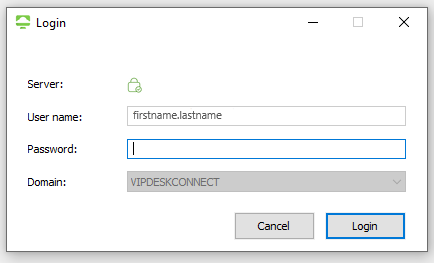 Step 5:
**Ding** You're done!
Select the desktop pool you wish to sign in to and the virtual desktop will start load.