First launch VMware and log in to a server.(Evolve East or Evolve West)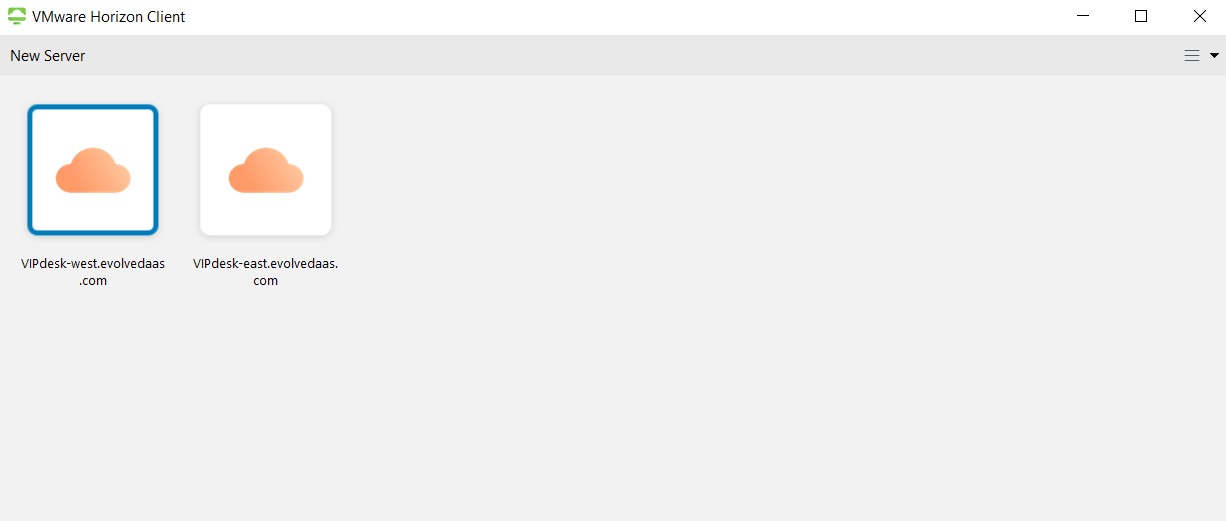 Once you have used your VIPdesk Connect credentials to log in, right-click the icon for the desktop pool you are looking to launch and select Settings.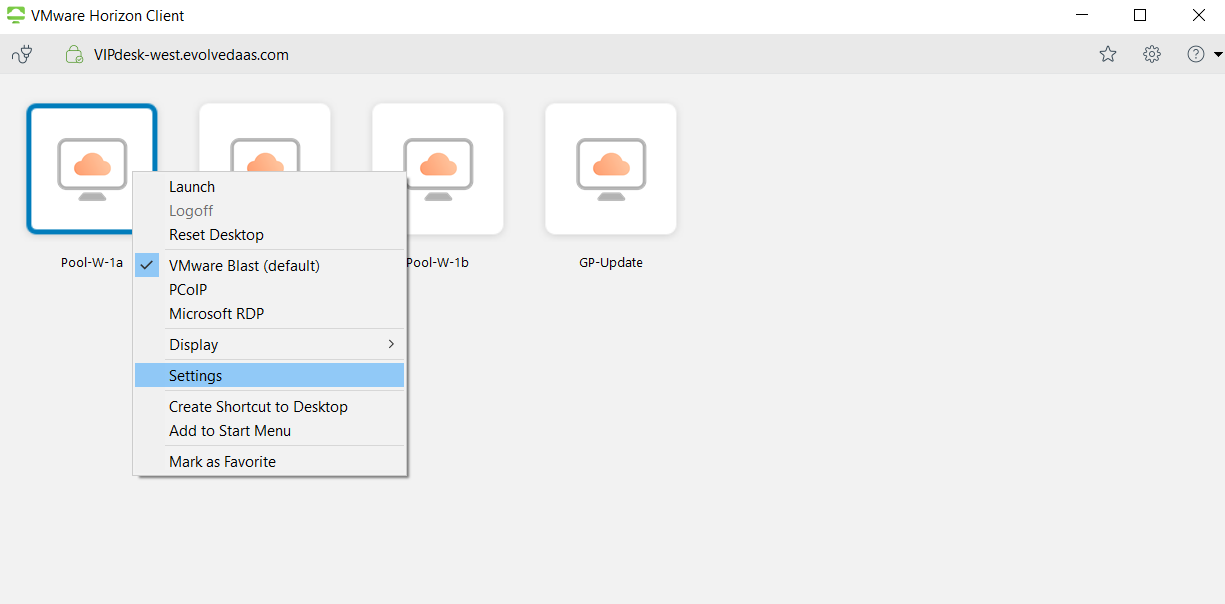 From the Settings options locate the drop down for Display, and select custom, the slider will max out at full size of your montior. You can play around with this slider to find what option display works best for your monitor and setup.