In addition to using the portal for access to VMware, you can also download the client and have it available on your desktop. It will still need to be set up, but it's very easy and painless, I promise! First you will click on the icon for VMware on your desktop after you have downloaded it.

Vmware will open to a screen with your available connection server options. The default connection once set up will be vipdesk.tetherview.com or vipdesk.evolvedaas.com. See your Service Leader, Operations team or the Help Desk if you are unsure which connection you should be using.
There is no need to change or add to your connection options, unless you are having issues connecting. If so you may need to add a server to connect to. 
*NOTE* Please only do this when asked or when you receive an OK to do so by opening a ticket with the Help Desk. In order to do this you will click the "+ New Server" and then add the connection server the Help Desk recommends and click "connect".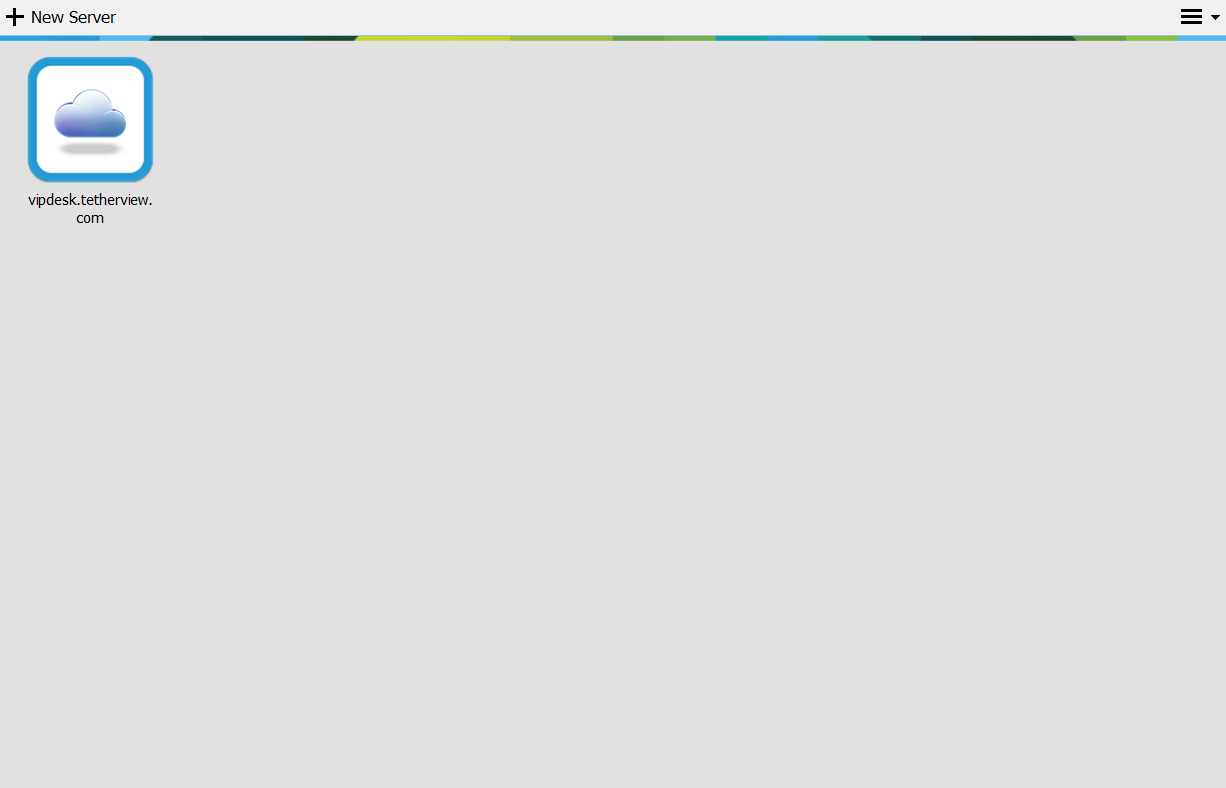 When you click on a connection, or add a server connection, a popup requesting your credentials will show. The log in credentials for our VMware View Client are your username (first.last name) and your VIPDesk Connect password.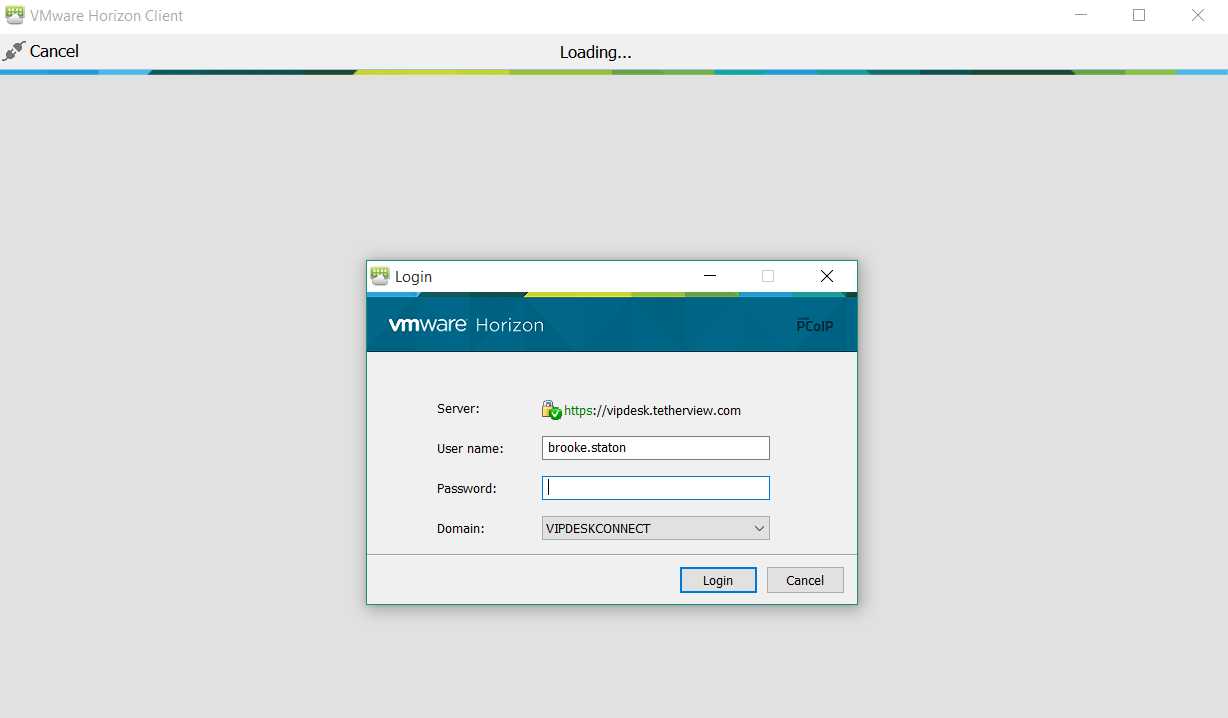 After you enter your password, and select "VIPDESKCONNECT" from the Domain drop down you will be shown the desktop connections you have available. Simply double click on the connection you have been asked to use and you see the virtual desktop begin to load!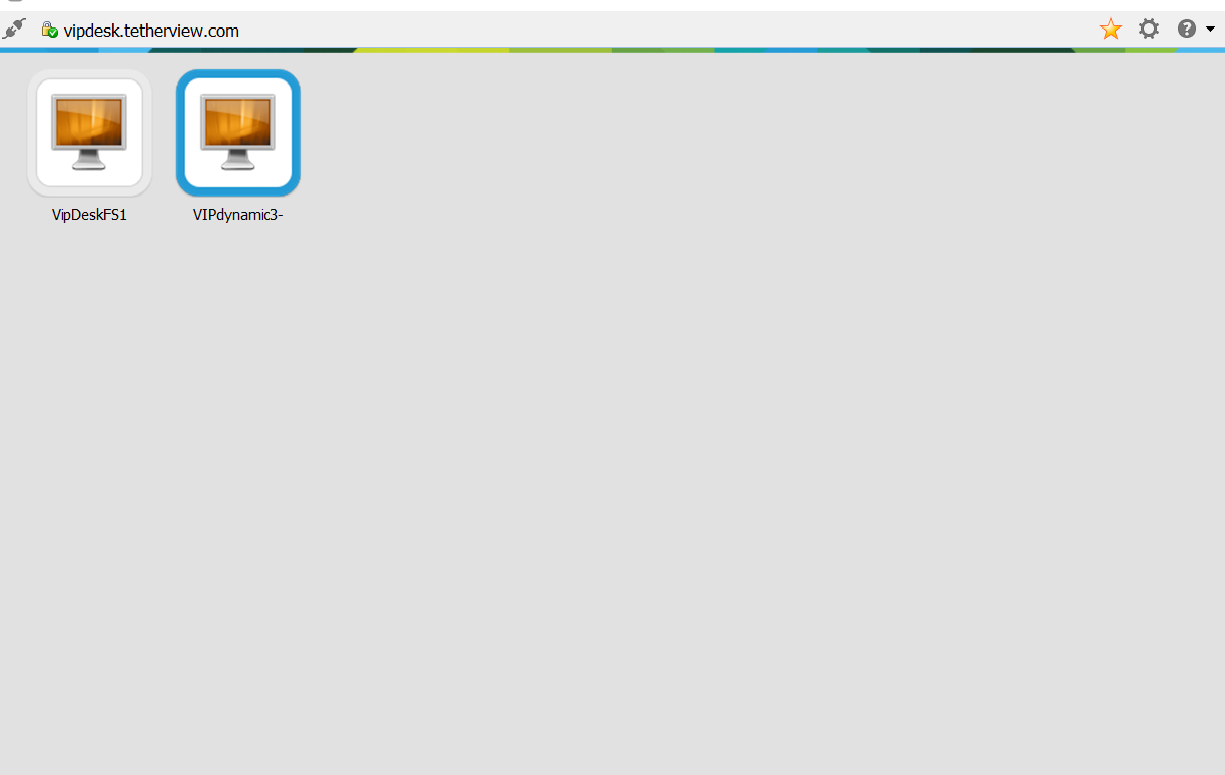 Here comes the wait......
It can sometimes take a few moments for the desktop to load.  Be patient, but if you find you are sitting at a welcome screen, for 10 minutes or more see my article regarding VMware desktops.